FEATURED PRODUCT COLLECTION
ALPINE SKIING WITH BOOYAH! BAMBOO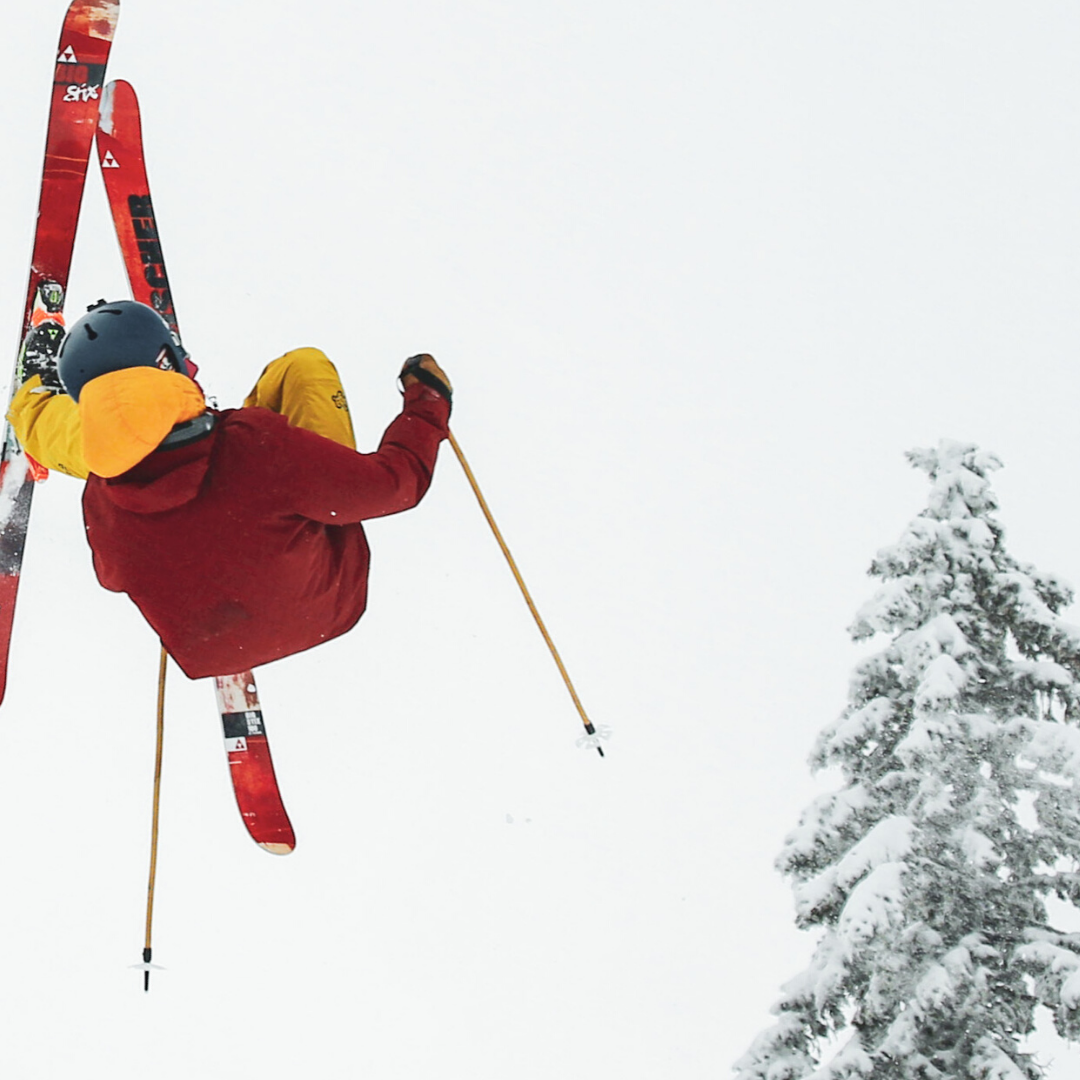 Park, Powder, Groomer, or Backcountry
Wherever you ski, Booyah! Bamboo are cool poles for a cooler planet. Make your statement on the slopes with eco-friendly and renewable bamboo poles.
Why Booyah! Bamboo?
Light swing weight for perfect pole plants.
Natural, flexible, and strong. Just plain cool!
Renewable–harvested on a two-year cycle.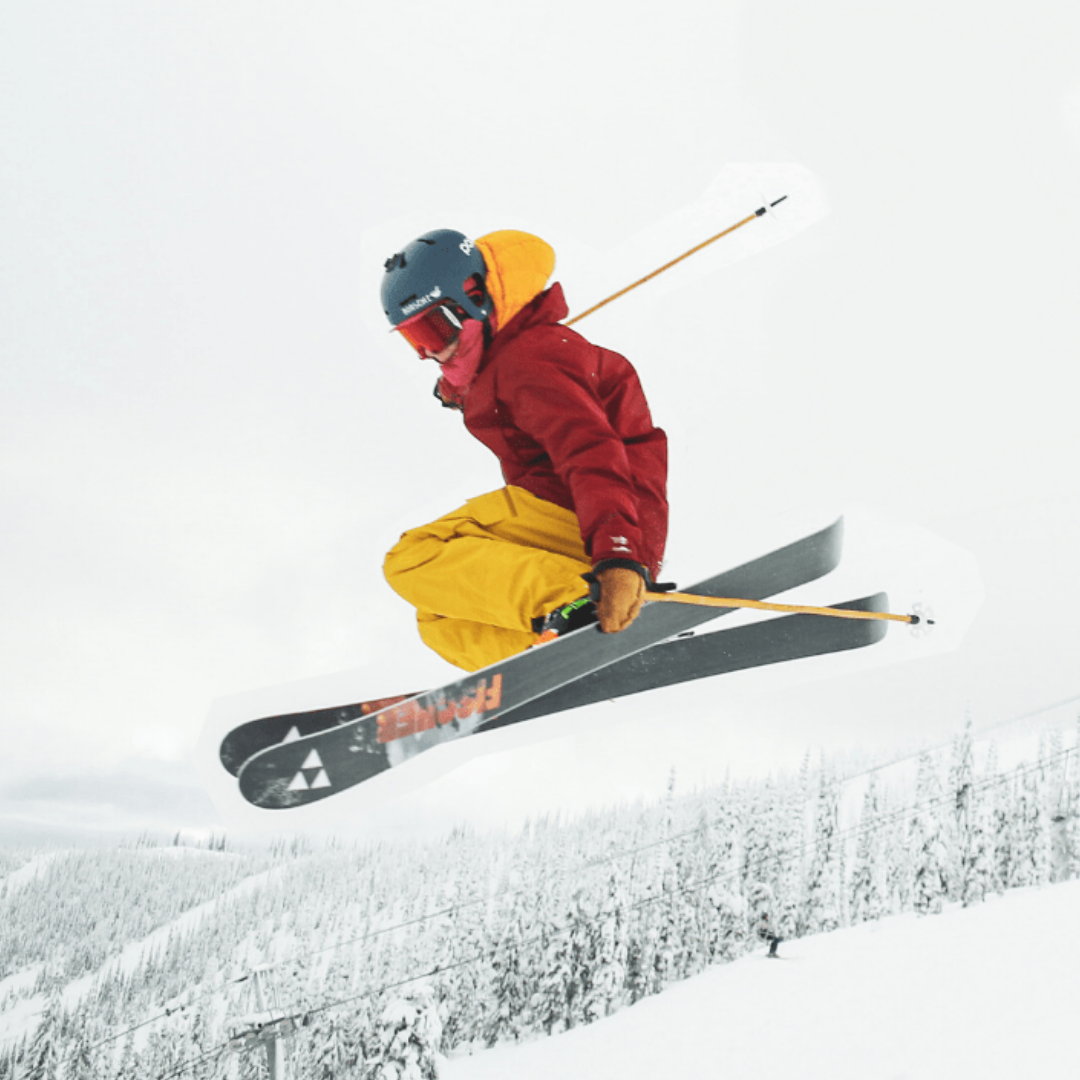 Bamboo Wings to Fly!
Booyah! Bamboo has it all. Rethink the ski accessory you hold in your hands every time you hit the slopes.
TREKKING WITH BOOYAH! BAMBOO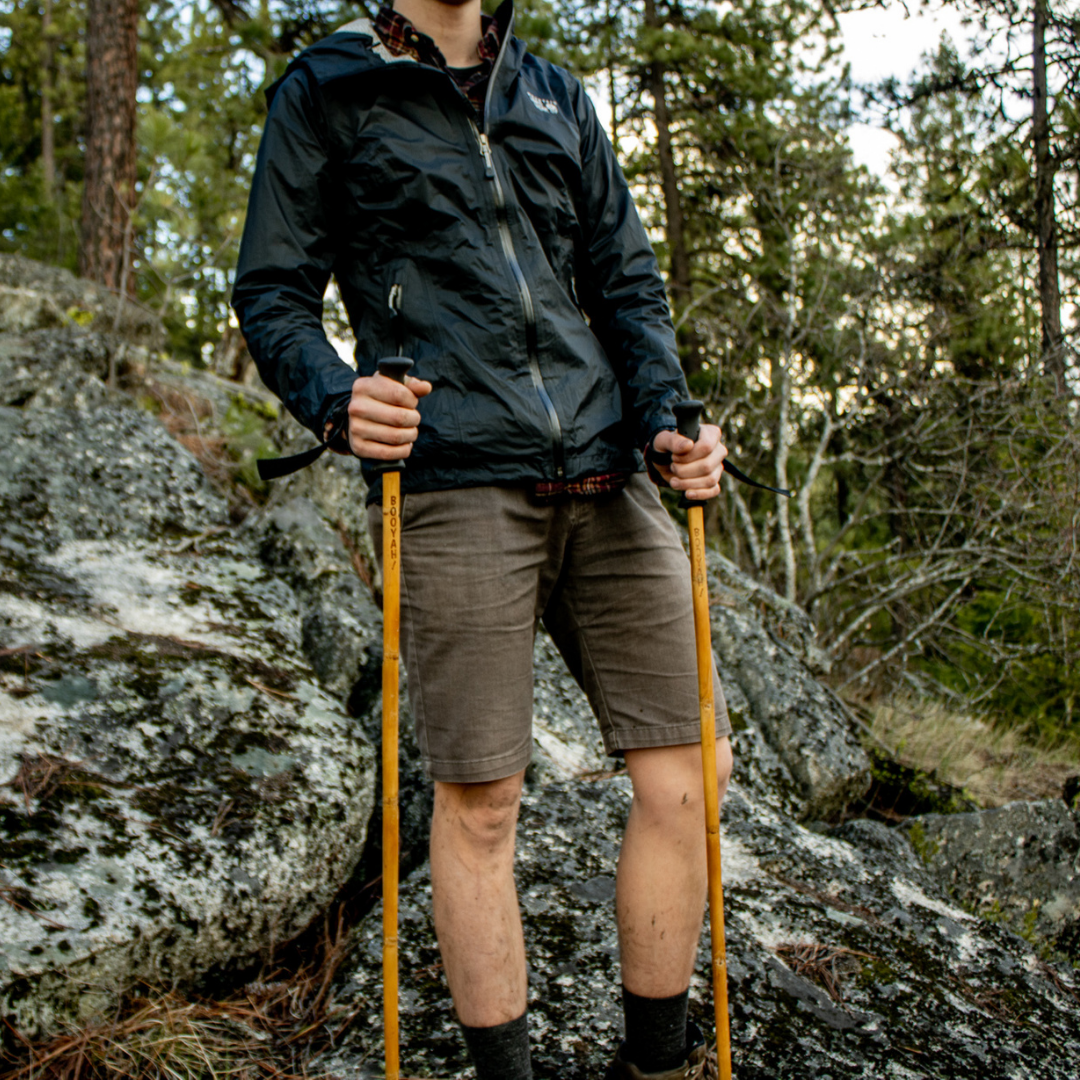 Hit the Trail with Booyah! Bamboo
Take along your eco-friendly bamboo trekking poles on your next hiking adventure.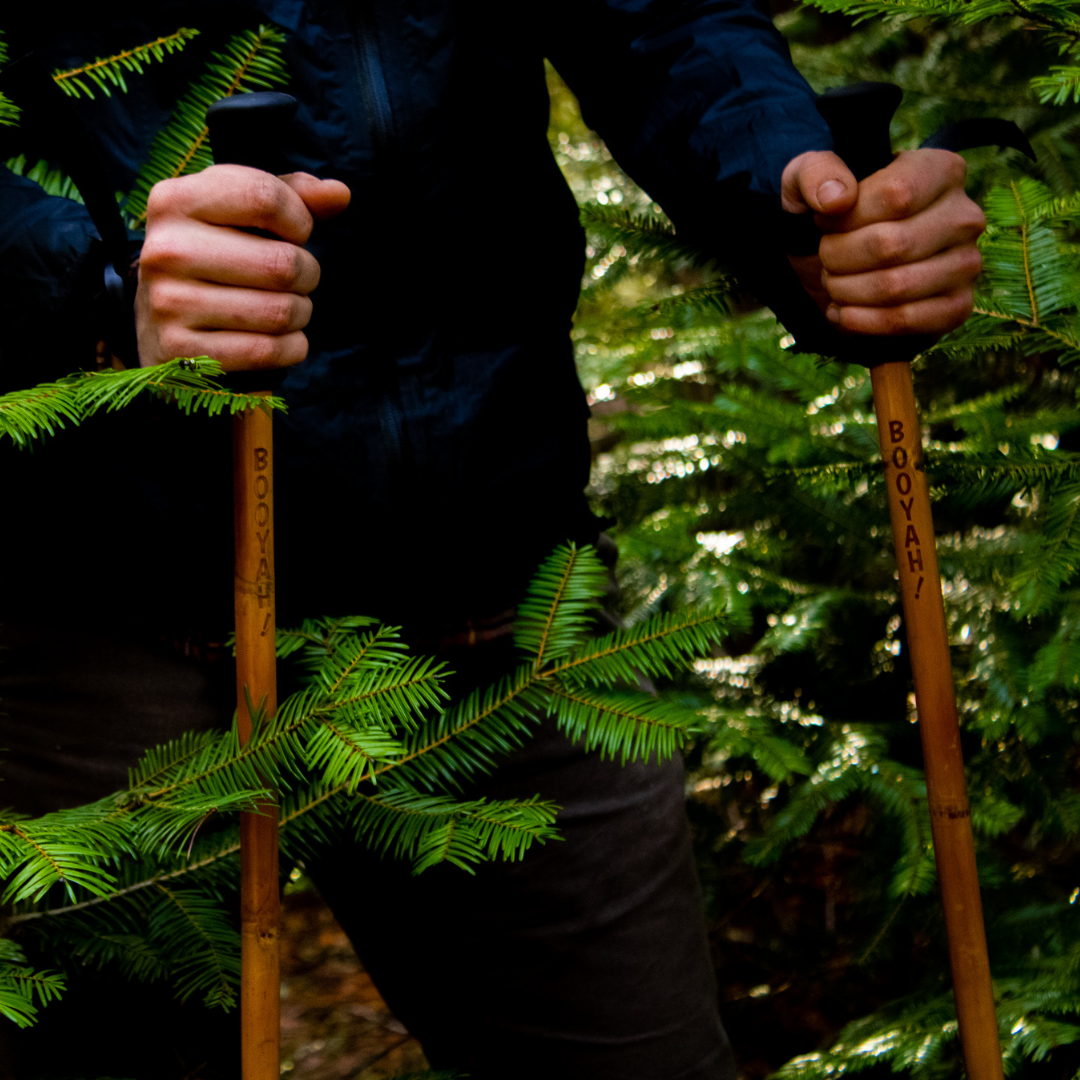 Comfort and Style
Booyah! Bamboo poles feel good and look great. And they'll keep you on your feet in all kinds of conditions.
Balance and Swing Weight
Bamboo has just the right weight and flex to get you up and down and all around.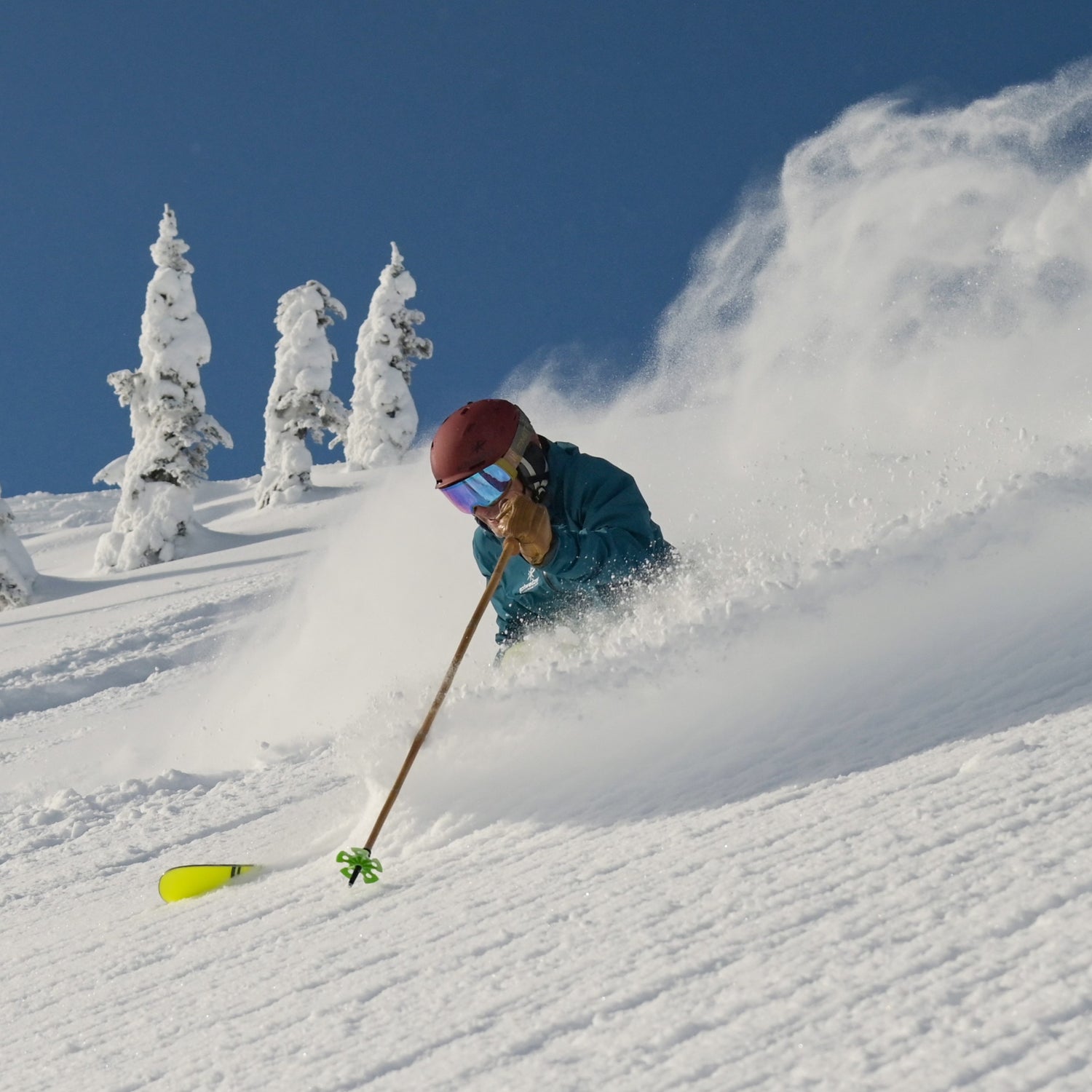 Ski and Trek with Confidence
Every Booyah! Bamboo pole comes with a two-year warranty and 30-day "Ski Happy" guarantee.
No worries. If any part of your Booyah! Bamboo pole fails within two years, just return and we will repair or replace at our cost.
Not happy with it? Just return within 30 days for a no-questions-asked refund.
And... All US bamboo poles orders ship for just $10 (USPS Priority Mail). Order and you'll have CUSTOM-BUILT bamboo poles in a few days!
OUR CUSTOMERS LOVE BOOYAH! BAMBOO
Great poles. Two seasons with 150+ ski days with my Booyah Poles and they still look great and are going strong.
These poles just refuse to break. Every time I land on them, I am continually amazed at the durability and quality of these poles. Booyah!
Not only are these durable, but they really look cool on the mountain.
For sure the coolest poles on the mountain. They are super durable and flexible.
Super sick poles. I have never gotten so many compliments from fellow riders!
BLOG POSTS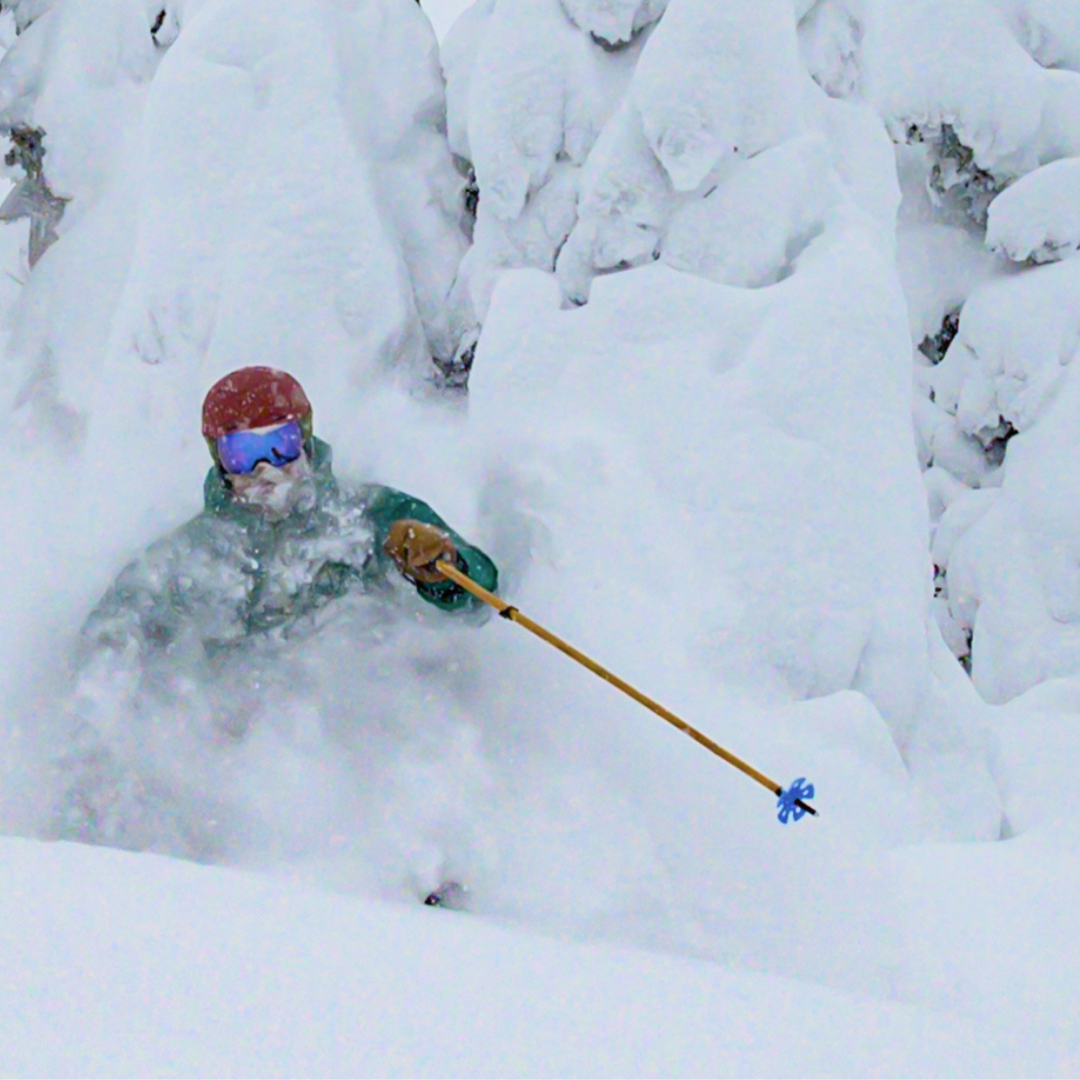 BAMBOO SKI POLES FIND A RESURGENCE IN POPULARITY, COMBINING SUSTAINABLE MATERIALS WITH SKIING'S RICH HISTORY. Why it Matters: Sustainability: Bamboo grows rapidly, making it a sustainable choice compared to materials like aluminum or carbon fiber. Durability: Naturally strong and flexible, bamboo can withstand the pressures of skiing, offering a balance between performance and resilience. The Big Picture: Eco-conscious Trends: As winter sports enthusiasts become more environmentally aware, there's a push towards eco-friendly gear. Heritage Revisited: Bamboo ski poles echo skiing's origins, when natural materials were the primary resources. In Between the Lines:While the shift to bamboo might seem purely nostalgic, it reflects a deeper move in sports towards sustainability. Combining old-world craftsmanship with modern demands isn't just a fad; it's the future. Go Deeper:  Dive a little deeper into the world of bamboo by continuing to learn about bamboo ski poles on the slopes today.  LEARN HOW BOOYAH! BAMBOO GETS YOU THERE! CONTINUE